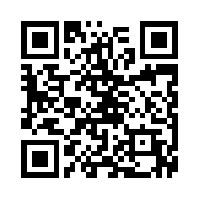 I used to hate "pop" quizzes in high school, but this might take you to a very neat place...
the illustration to the left is:

A) Art
B) Logistics and inventory software developed by Toyota
C) A "QR" code
D) A Better way to show your home to buyers
E) All of the above

.....Well the answer is indeed, (E) all of the above. Its what's called a QR code and when buyers have this little "app" installed on their smartphones, and they take a picture of it; they are taken to a place that shows off as many pictures and videos of your home as you want. They take a VIRTUAL TOUR of your home in the comfort of their car, without even bothering you, or the family pets--because it is on your "FOR SALE" sign in front of your home. If you don't have this app on your smartphone, search "QR" and download the first free one. Then scan this "art" to go to a demonstration of a better way to show your home to buyers, and then call me for more!



My Arizona Realty
15665 E Golden Eagle Blvd
Fountain Hills, AZ 85268
Tel: 1-800-700-4YOU
Fax: 1-800-700-2YES

"Now its MY Arizona!"